Study protocol to evaluate cardiovascular disease prevention and control programs in an oil company
Keywords:
Cardiovascular risk. Prevention programs. Cardiovascular Diseases.
Abstract
INTRODUCTION: Health professionals in companies have implemented programs for the prevention and control of chronic noncommunicable diseases (CNCDs) in order to reduce illness and deaths of employees. These programs differ in the methodology adopted, with no data in the literature on the strategy that offers the best cost benefit. OBJECTIVES: To assess whether the interdisciplinary model of a CNCDs prevention and control program is superior to the multidisciplinary model in cardiovascular risk reduction (CVR) in workers of an oil company and to describe the health profile of workers of the company. METHODS: The study will analyze a retrospective cohort of employees of an oil company in Bahia, with data from the period from 01.01.2016 to 12.31.2018. The available sample was divided into two groups, according to the program to which the employee was allocated. Health data were collected from electronic medical records, which will be analyzed using the SPSS version 12.0 statistical package. The impact of the programs will be verified by comparing the frequency of the RCV variable between the years 2016 and 2018, using the McNemar and Chi-square tests, with P <5%. This study was approved under protocol CAAE 14107619.3.0000.5544. PREDICTED RESULTS: Results of this study should allow the redirection of actions by this company, considering technical, scientific and economic issues involved, in order to effectively reach a larger number of people. Other companies may adopt the most appropriate model to reduce CVR among their employees, helping to reduce deaths from this group of diseases in Brazil.
Downloads
Download data is not yet available.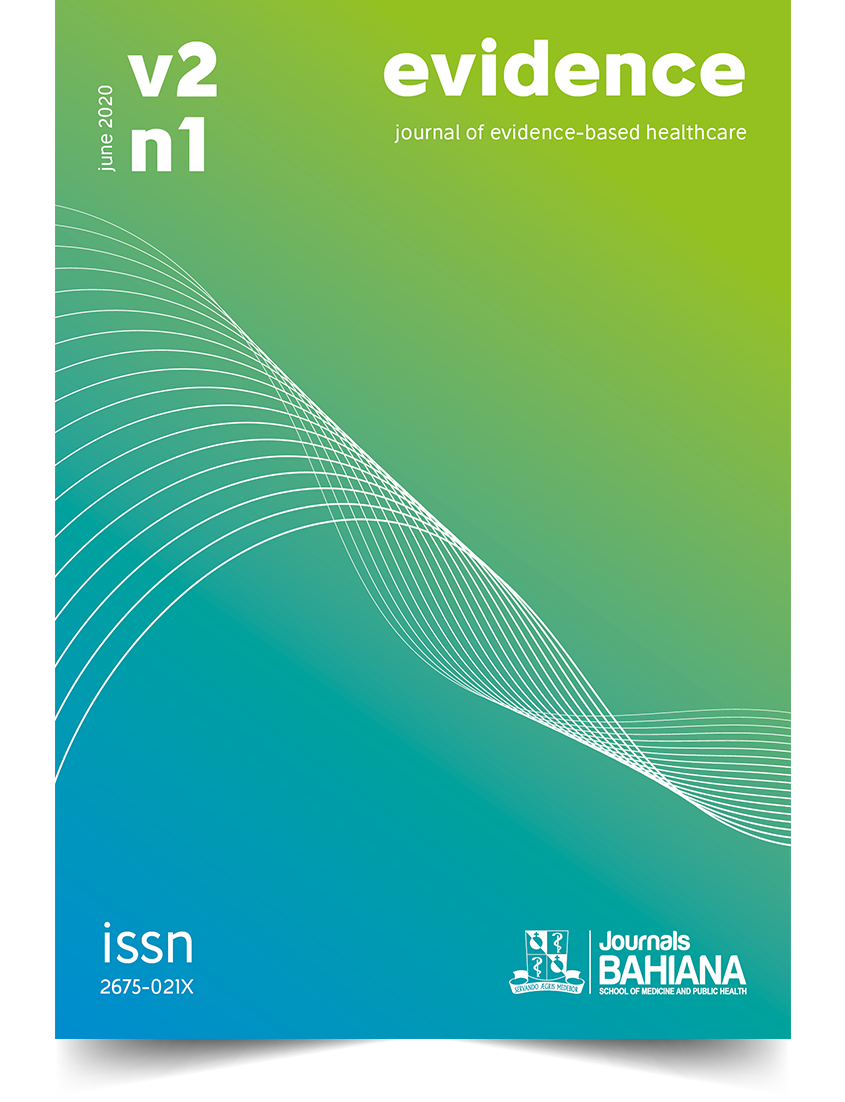 Downloads
How to Cite
Rocha, M. L. R., & Ladeia, A. M. T. (2020). Study protocol to evaluate cardiovascular disease prevention and control programs in an oil company. Journal of Evidence-Based Healthcare, 2(1), 63–73. https://doi.org/10.17267/2675-021Xevidence.v2i1.2822
Section
Registered Reports
License
The authors retain copyrights, transferring to the Journal of Evidence-Based Healthcare only the right of first publication. This work is licensed under a Creative Commons Attribution 4.0 International License.