The Law and Science Trial: a learning experience through role-playing
Keywords:
Collaborative Learning, Group Processes, Drama and role playing, Teaching
Abstract
INTRODUCTION: Problem-based learning and roleplay allow students to develop an active role in their learning process and make them implement classroom-acquired theoretical concepts in a practical environment. METHODS: The group of students was divided into 2 groups, the first representing the patient's family and the second the patient's insurance company. Each group defends its interests, the family defends the need for gene therapy and the insurance company defends the limitations that may occur with it. MAIN OBJECTIVE: In this article, we present an educational experience based on roleplaying and problem-based learning developed for a Molecular Biology course in a Faculty of Medicine of a Colombian university, where students are asked to act out specific roles on a simulated trial. RESULTS: As many concepts taught through the course are easily forgotten, the Law & Science Gene Therapy Trial was developed to make learning a more didactical process and, therefore, improve academic results. This experience allows a theoretical-practical integration based on the students' knowledge of gene therapy, its molecular basis, and clinical implications. CONCLUSION: The trial is a meaningful experience that has been implemented for more than 10 years with Institutional support. Academic results from the experience have been exceptional and students are motivated to develop assertive communication and teamwork capacities.
Downloads
Download data is not yet available.
References
Cabrera ML, Olivares SLO, Leal JAE, García JEV. Propuesta para la continuidad académica y formación médica a distancia ante la pandemia de COVID-19. Educación Médica Superior [Internet]. 2021;35. Available from: http://ems.sld.cu/index.php/ems/article/view/2603
Çerkez Y, Alt?nay Z, Alt?nay F, Bashirova E. Drama and Role Playing in Teaching Practice: The Role of Group Works. Journal of Education and Learning. 2012;1(2):109-120. http://dx.doi.org/10.5539/jel.v1n2p109
Acharya S, Shukla S, Acharya N, Vagha J. Role play – an effective tool to teach clinical medicine. J Contemp Med Edu. 2014; 2(2):91-6. http://dx.doi.org/10.5455/jcme.20140619111139
Manzoor I, Mukhtar F, Hashmi NR. Medical students' perspective about role-plays as a teaching strategy in community medicine. J Coll Physicians Surg Pak. 2012;22(4):222-5. Cited: PMID: 22482377
Martinez IDL, Carmona BSA. Simuladores virtuales como herramienta fundamental en la educación médica clínica en tiempos de COVID-19. Educación Médica Superior [Internet]. 2021;35:e2819. Available from: http://ems.sld.cu/index.php/ems/article/view/3059
Paw?owicz E, Kulesza M, Szyma?ska A, Masajtis-Zagajewska A, Bartczak M, Nowicki M. 'I hear and I forget. I see and I remember. I do and I understand.'– incorporating high-fidelity medical simulation into the undergraduate nephrology course. Ren Fail. 2020;42(1):1184-1191. https://doi.org/10.1080%2F0886022X.2020.1847722
Pourghaznein T, Sabeghi H, Shariatinejad K. Effects of e-learning, lectures, and role playing on nursing students' knowledge acquisition, retention and satisfaction. Med J Islam Repub Iran. 2015;29(162). Cited: PMID: 26000257
Gaete-Quezada RA. El juego de roles como estrategia de evaluación de aprendizajes universitarios. Educ Educ. 2011;14(2):289-307. https://doi.org/10.5294/edu.2011.14.2.3
Sepulveda P, Cabezas M, García J, Fonseca-Salamanca F. Problem-based learning: Perception of the teaching-learning process of preclinical sciences by students of Kinesiology. Educación Médica. 2021;22(2):60-66. https://doi.org/10.1016/j.edumed.2019.01.004
Fan C, Jiang B, Shi X, Wang E, Li Q. Update on research and application of problem-based learning in medical science education. Biochem Mol Biol Educ. 2018;46(2):186-94. https://doi.org/10.1002/bmb.21105
López MAC. El aprendizaje basado en problemas. Una propuesta en el contexto de la educación superior en México. Tiempo de Educar [Internet]. 2008;9(18):199-232. Available from: https://www.redalyc.org/articulo.oa?id=31111811003
Lawal O, Ramlaul A, Murphy F. Problem based learning in radiography education: A narrative review. Radiography. 2021;27(2):727-32. https://doi.org/10.1016/j.radi.2020.11.001
Santos MZ, Otani MAP, Tonhom SFR, Marin MJS. Degree in Nursing: education through problem-based learning. Rev Bras Enferm. 2019;72(4):1128-35. https://doi.org/10.1590/0034-7167-2018-0298
Bodagh N, Bloomfield J, Birch P, Ricketts W. Problem-based learning: a review. Br J Hosp Med (Lond). 2017;78(11). https://doi.org/10.12968/hmed.2017.78.11.C167
Kilgour P, Reynaud D, Northcote M, Shields M. Role-playing as a tool to facilitate learning, self-reflection and social awareness in teacher education. International Journal of Innovative Interdisciplinary Research [Internet]. 2015;2(4):8-20. Available from: https://research.avondale.edu.au/edu_papers/73/
Jacobsen T, Baerheim A, Lepp MR, Schei E. Analysis of role-play in medical communication training using a theatrical device the fourth wall. BMC Med Educ. 2006; 6(51). https://doi.org/10.1186/1472-6920-6-51
Lane C, Rollnick S. The use of simulated patients and role-play in communication skills training: a review of the literature to August 2005. Patient Educ Couns. 2007;67(1-2):13-20. https://doi.org/10.1016/j.pec.2007.02.011
García-Castro G, Ruiz-Ortega FJ. Clinical reasoning and medical education: Scoping Review. Educación Médica. 2021;22(2):106-10. https://doi.org/10.1016/j.edumed.2020.11.015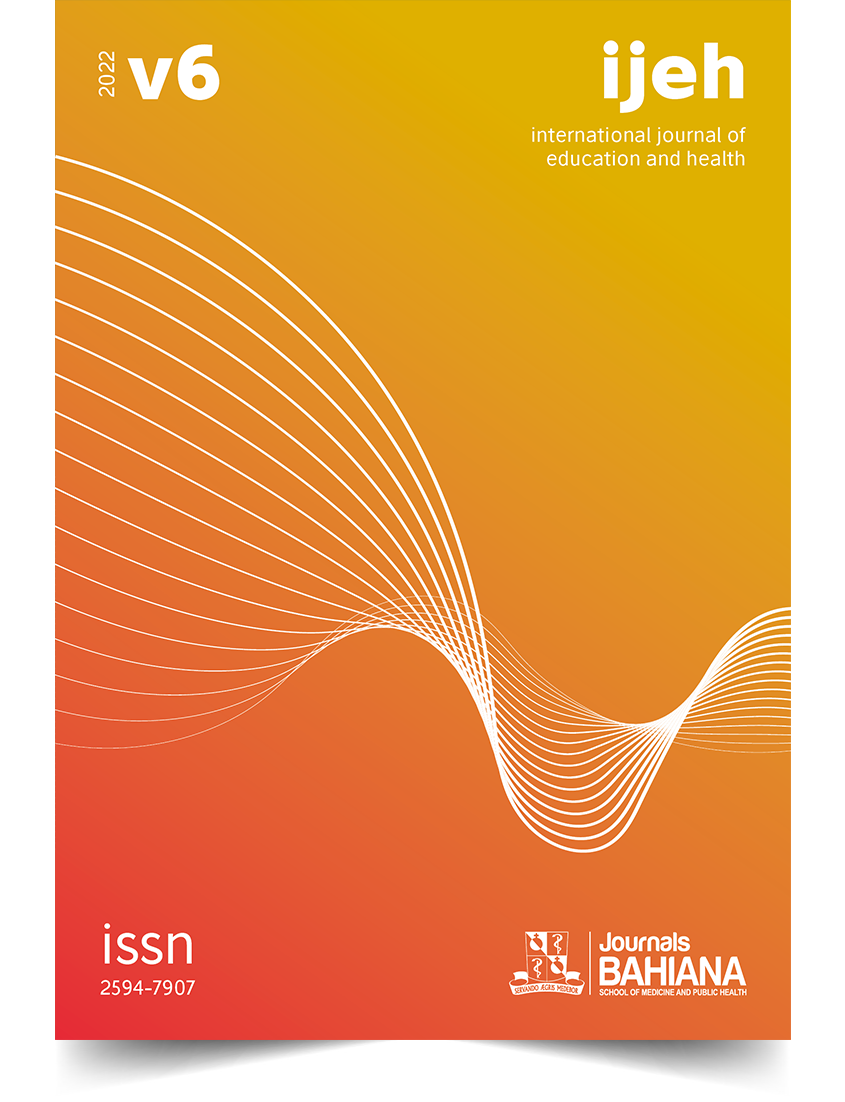 Downloads
Section
Experience Reports
License
Copyright (c) 2022 Santiago Castañeda Palacio, Laura Herrera-Almanza, Alejandro Hernández Martínez, Yuban Sebastian Cuartas-Agudelo, Lina Maria Martinez-Sanchez
This work is licensed under a Creative Commons Attribution 4.0 International License.
This work is licensed under a Creative Commons Attribution 4.0 International License.