Technique and sensibility in medical teaching in times of social distance
Abstract
Editorial for the supplementary number of RIES, which will be on medicine and literature, based on the extension course entitled "Medicine in interface with Literature: About the use of oral narrative during medical consultations" , which resulted in eight essays on the themes addressed.
Downloads
Download data is not yet available.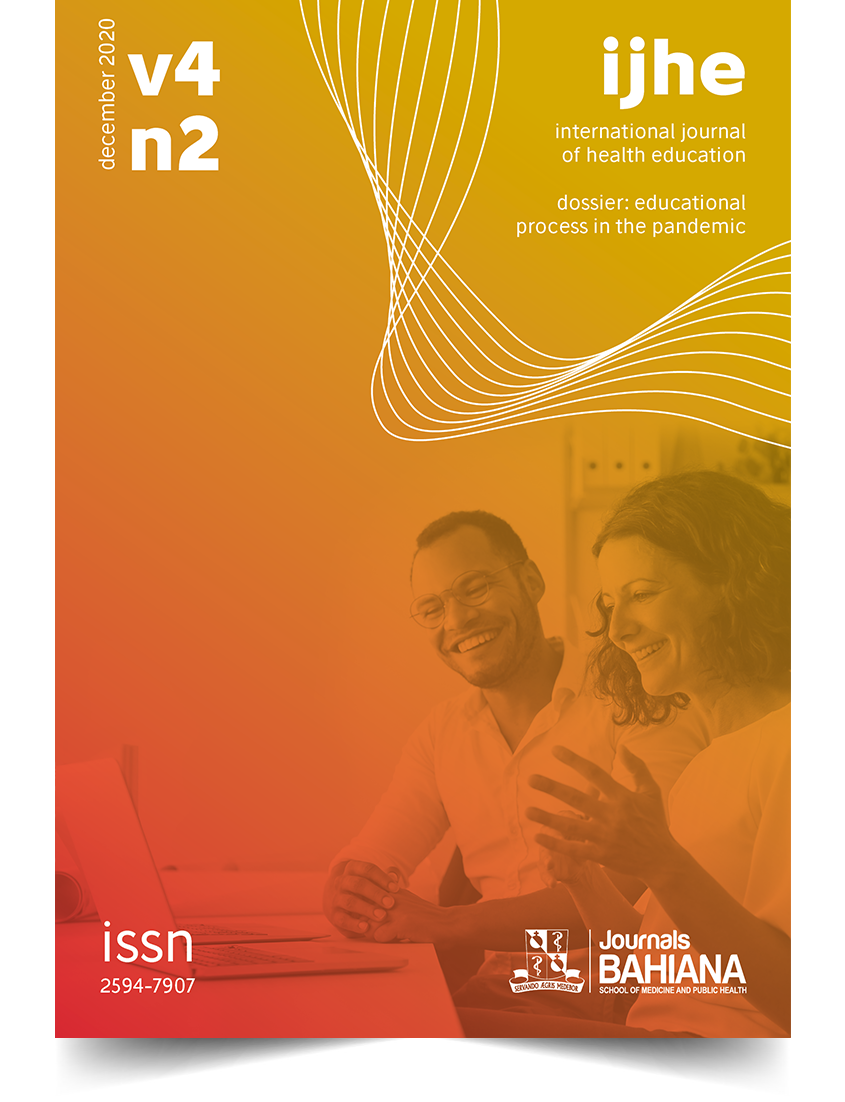 Downloads
How to Cite
Aleluia, I., Sestelo, M., & Arônia, N. (2020). Technique and sensibility in medical teaching in times of social distance. International Journal of Health Education, 4(2), 73–74. https://doi.org/10.17267/2594-7907ijhe.v4i2.3337
License
This work is licensed under a Creative Commons Attribution 4.0 International License.