Listening in the doctor-patient relationship: a lost art
Keywords:
Doctor-patient relationship. Medical education. Literature in medicine.
Abstract
INTRODUCTION: The doctor-patient relationship has undergone several reinterpretations over the centuries being based on attentive listening primarily, a characteristic that has been neglected in many current contexts. Such a doctor-patient relationship is essential for understanding the pathological condition under analysis and, also, for understanding this patient as a human being, which will give greater dignity to this moment that is so intimate, yet so essential in medical practice. Thus, literature can be used as a tool to encourage the human development of professionals and students and subsequently reflect in this important relationship. DEVELOPMENT: Currently, there is a noticeable weakening of the doctor-patient relationship, mainly due to the exacerbated cult of technicism and the depreciation of the cultural, such as the various segments of literature, when, in fact, each of these aspects have their space and should complement each other. With this in mind, there is a greater distancing between doctor and patient, which ends up damaging the image of the clinical examination shaped by what should be a co-protagonism between these two individuals. Because of this, the doctor becomes increasingly insensitive and, therefore, the patient becomes increasingly unreachable, which hinders the proper promotion of health and future well being of this person. So, literature can be inserted as a tool that will stimulate the change of this context, either by the contact of the doctor with recurring themes in his daily life from the perspective of his patients or by the acquired self-knowledge capable of making him understand the vulnerability of human beings, including his own. Furthermore, another important function that the literature can provide is to facilitate data collection itself - through language or even by actions performed by the professional - which will have important consequences on that patient's prognosis. CONCLUSION: Doctors and students in this area should provide the greatest possible comfort for the patient who is in the state of vulnerability that the disease provides and this can be achieved more easily and efficiently with the use of the literature associated with technicism in a way wich they become complementary and encompass the various segments inherent to human beings.
Downloads
Download data is not yet available.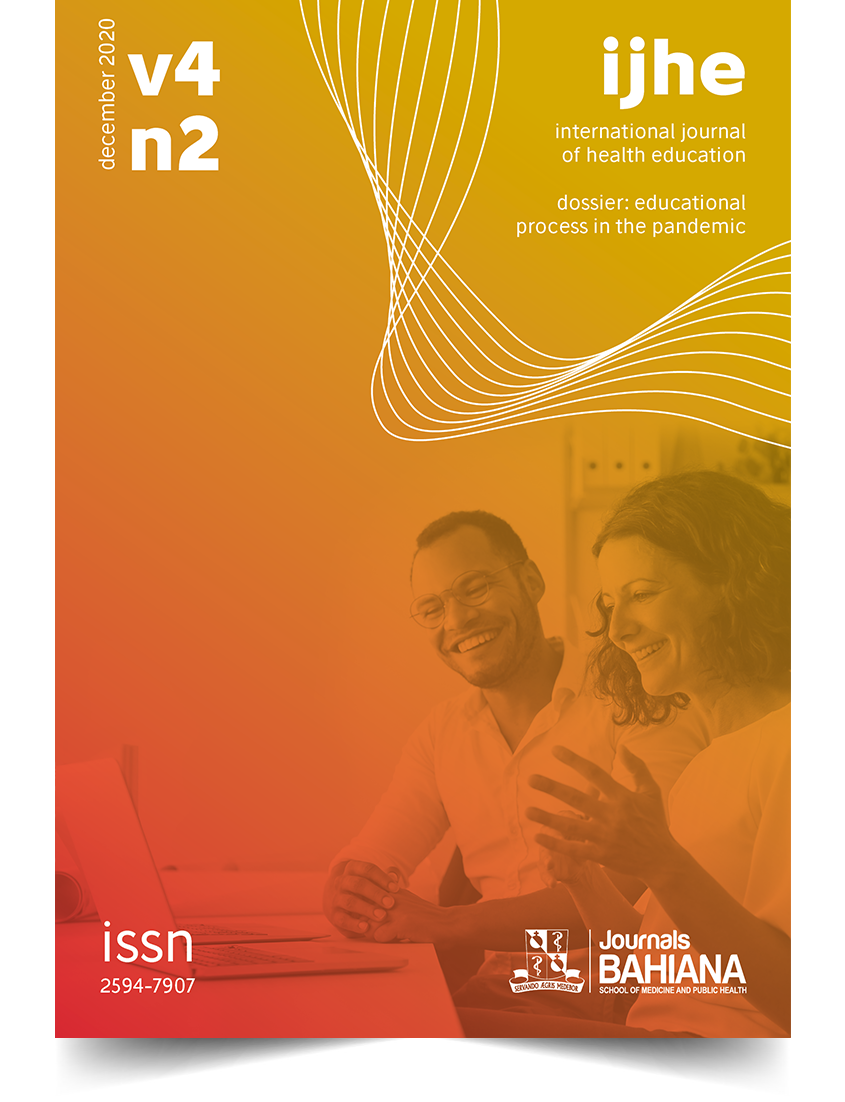 Downloads
How to Cite
Silva, D. V. dos S., Viana, M. G. F., & Souza, P. E. de M. (2020). Listening in the doctor-patient relationship: a lost art. International Journal of Health Education, 4(2), 109–113. https://doi.org/10.17267/2594-7907ijhe.v4i2.3332
Section
Theoretical essays
License
This work is licensed under a Creative Commons Attribution 4.0 International License.