Invisible enemies: disease as a metaphor
Keywords:
Metaphor. Disease. Literature. Medicine. Humanities.
Abstract
The essay is based on the book A doença como metáfora by Susan Sontag as it discusses the process of metaforization to which being human submits the diseases that affect him, especially when they make him feel powerless in the face of the arbitrariness of life. The essay reflects, since its introduction, on the importance of literature, as a representation of everything that crosses human reality, bringing, in its development, titles of some texts in which the metaforization of diseases, linked to the guilt of the victims, is present. Texts from different periods of history are evoked - from Édipo Rei of Sófocles (427 BC) to José Saramago's Ensaio sobre a cegueira (1995) - in order to lead us to reflect on the current moment we are living: the Covid-19 Pandemic. As well as other diseases that have eluded man's control throughout history, Covid-19 also tends to be metaphorized and, with this, fanatical-religious, xenophobic and segregating speeches can take a leading role, demanding of all who face the virus, maturity and, especially of health professionals, the courage to see and repair not only all the symptoms that threaten us as a human species, but , above all, people who find themselves in a war against an invisible enemy and need, as never before, a humanized medicine.
Downloads
Download data is not yet available.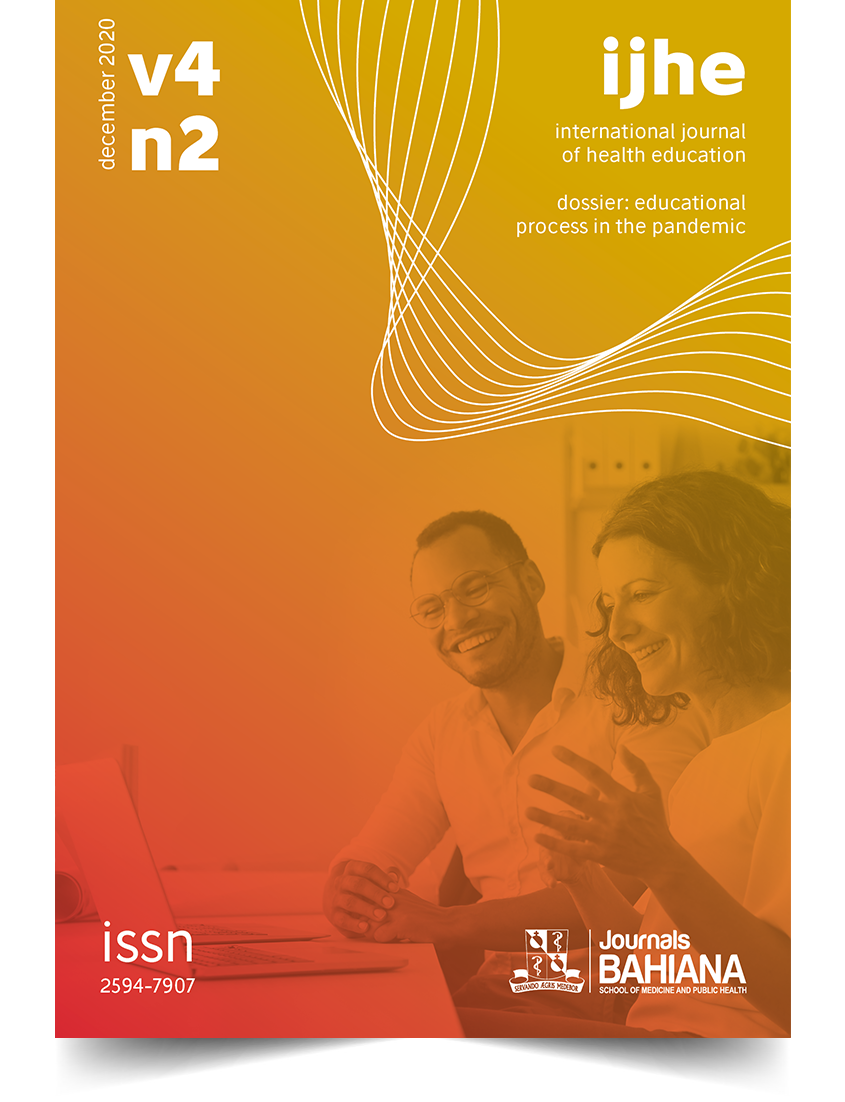 Downloads
How to Cite
Barbosa, C. de A., Perussi Bertão, L. S., & Passinho, L. S. (2020). Invisible enemies: disease as a metaphor. International Journal of Education and Health, 4(2), 100–104. https://doi.org/10.17267/2594-7907ijhe.v4i2.3330
Section
Theoretical essays
License
This work is licensed under a Creative Commons Attribution 4.0 International License.