LOWER URINARY TRACT DYSFUNCTION IN CHILDREN AND ADOLESCENTS: FAMILY IMPACT
Palavras-chave:
Children, Dysfunction, Family, Quality of life. anxiety.
Resumo
The dysfunction of the lower urinary tract (DTUI) is an abnormal pattern of the urinary control with loss of coordinated capacity storage, stocking and elimination of urine. In order to assess the impact of lower urinary tract dysfunction in their child's caregivers, this series was performed to evaluate 30 cases of caregivers of children with voiding disorders. Applied HAD scales and SF-36. Of these, 60% (n = 18) had anxiety symptoms and 43.3% (n = 13) depressive symptoms. Despite the scale items of quality of life was above average, the items pain, general health, vitality, emotional limitations and mental health measures were below the average. Thus, the effect of voiding dysfunction in parents of children affects the mood and quality of life in their daily lives.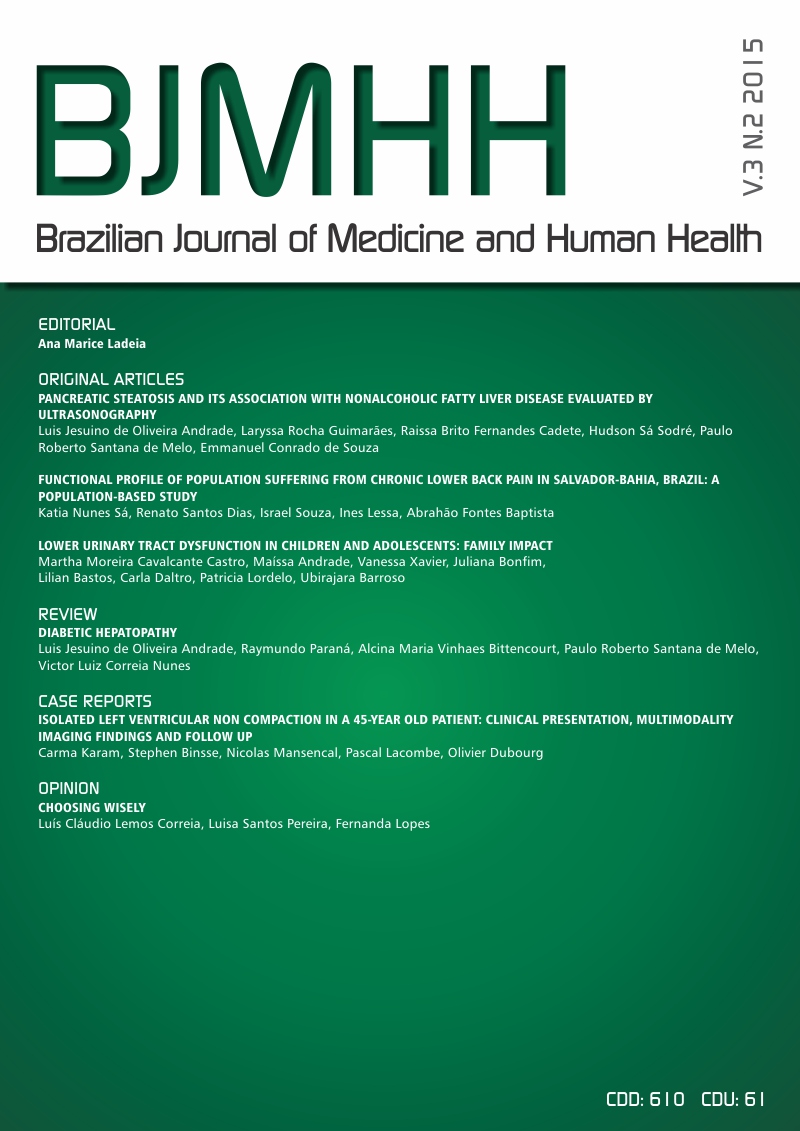 Downloads
Licença
A partir da submissão do artigo, entende-se como automática a cessão dos direitos autorais para a Revista, uma vez tendo sido aprovado e aceito para publicação.